About us
Contrive Techstar Pvt. Ltd. is a registered private limited company based out of New Delhi and was incorporated in January 2017.We at Contrive Techstar believe in launching unique innovative product solutions with ace technologies. Our mission is to provide innovative and never seen before technological solutions to all business segments by design cutting edge product solutions in Aviation, Science, Technology and Medicine. We constantly strive to empower businesses and organisations to move to greater profitability and efficiency.
We are a global pool of entrepreneurs, scientists and engineers, coming together to create innovative technologies. Through our global partners, we have access to 25 patents and intellectual property rights. Contrive Techstar Pvt. Ltd. provides you with an opportunity to add value to your business, health and security through advanced technology.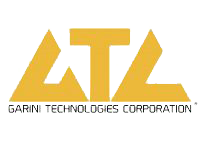 Contrive Techstar aims to bring you the most distinguished innovative technology across the globe therefore we have collaborated with Singapore based technology company - GTC to add on to our product bandwidth. GTC with their Intellectual Property, Patents and Manufacturing Rights in hand, continue their pursuit of excellence in developing high quality product with the objective of enhancing the quality of life of not only the individuals globally but also to benefit businesses, organizations and governments worldwide.