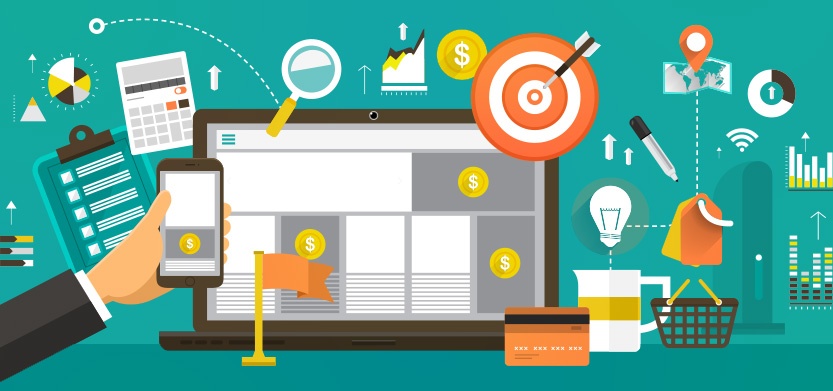 Ways We Use Technology in Our Everyday Lives
Ways We Use Technology in Our Everyday Lives
The use of technology is increasing day by day, we all depend on technology, and we use various technologies to accomplish specific tasks in our lives. Technology is impacting our lives in every way possible this might be shopping online or buying groceries online or simply taking a metro to work! Technology is being implemented in almost every aspect of our lives and business function.
So embracing it and learning how to use technology in whatever we do is very important and recommended. Living up in this dynamic world means we need to keep up with changing technologies. So it is better to stay up-to- date with new emerging technologies and learn how to embrace and use them in your daily life.
Let's see 5 ways we use technology in our everyday lives:
Technology in Business
using technology to perform numerous tasks. When you compare the amount of money spent on hiring and training an individual to perform a certain task it is costly but when it comes to technology, a small business can scale out and consistently deliver more at high quality with less human resources, often equating less cost.
Robots being used in manufacturing companies
Software used to maintain inventories and data
Companies using biometric finger prints for attendance
Companies using computers for their routine works
Technology in Shopping
Technology has also made the buying and selling of goods and services so flexible and a lot safer. You don't need to go the vendors; here multiple vendors are coming to you on one single platform! Online shopping changed the status quo for the consumer- seller relationship. Users can easily purchase anything online without leaving the comfort of their homes; they no longer need to overly worry about sending credit card information to a vendor.
We can look at few examples of technology in Shopping:
Alibaba , Amazon , Flipkart are all examples of technology in shopping
Technology in Entertainment:
Technology has made entertainment portable and affordable. We have all witnessed the evolution of radio to television and then floppy drives to CDs to pen drives ourselves. But what more, well our innovators never fail to surprise us. Innovators have never been on rest they keep focusing on improving their product design and layout to make them more consumer friendly! They got the entertainment to our phone and ipads! We can book a movie ticket or just simply watch live feeds as per our convenience. We can store almost 10000 songs in one iPods or simply talk to our AI partners Alexa or Siri !
We can look at few examples of technology in Entertainment:
Netflix, Hotstar , Amazon prime
Bookmyshow , paytm etc
Amazon's Alexa
Speakers
LCDs
Technology in Communication:
Unlike in the past when communication was limited to letter writing and waiting for those postal services to deliver your message. Today technology has made the field of communication fast and easy.  Now you can draft a business message and email it or fax it in an instant.
Technology has helped to overcome all our communications barriers like time, distance, speed, noise and confidentiality. Now, you connect with anybody anywhere at any time!
We can look at few examples of technology in Communication:
1. Video Conferencing
2. Whatsapp
3. Skype
4. Facebook
5. LinkedIn
6. Emails
Technology in Human Relationships:
Today Technology is solving complex human problems like finding love or relationship or suitable life partner! People nowadays are highly dependent on technology for all the above reasons which have created this gap, so technology has also filled this gap successfully. With technology, you can connect and meet new people while at work using social network technology.  You can also use technology to find a new date without living your work.  Nowadays people use mobile phone apps to meet and connect with new and old friends. Some even use technology to find their suitable life partners!
We can look at few examples of technology in Human Relationships:
Technology has well penetrated in all our lives. We are unknowingly becoming dependent on it, our day is occupied with different technological products this might be checking your phone for updates or taking a metro to work or using emails to interact with your clients or simply watching television.
Technology is has always been at the core of our business, Contrive Techstar aims to provide innovative and never seen before technological solutions to all business segments by design cutting edge product solutions in Aviation, Science, Technology and Medicine.
Stay with us and discover technology like never before!